OPERATOR [ KULAI ]
Specialisation: Manufacturing/Production Operations
Education Qualification: Primary/ Secondary/ O level
Work Location : Kulai, Johor
Salary Range : RM 1,300.00 – 1,600.00
Posted Date : November 09, 2021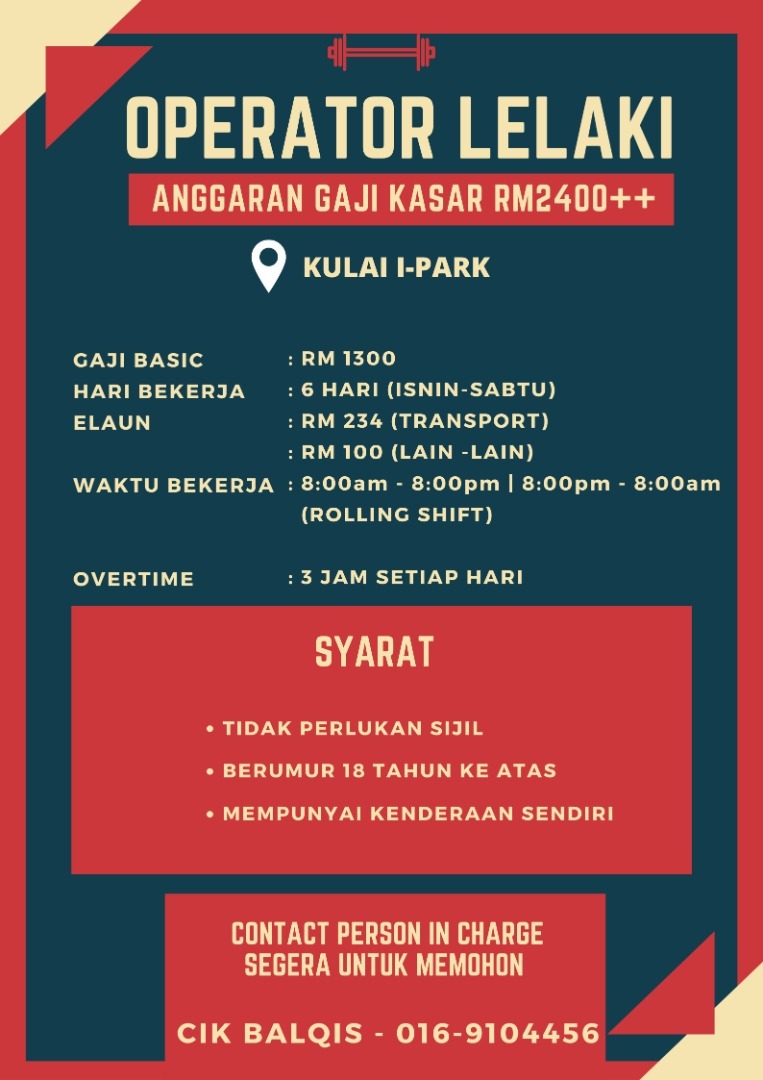 Salary: RM1300 (No Certificate needed, cannot Colour Blind)
Allowances:
RM234 (Transport Allowance)
RM100 (Other Allowance)
Benefit: EPF, Socso, Medical Claim, AL, MC
Working Days:
6 days in a week
1 day off (Sunday)
8 hours per day (Morning shift and night shift – Rolling)
Overtime (3 Hours)
Workers have to be fit and be able to handle moulding machine. The environment is hot and noisy. Operator have to stand for long hours.
Kindly contact Ms Balqis for further details at +60 12-591 5453 or forward your resume to [ crcw-recruiter4@cityrecruit.com.my ]