PRODUCTION OPERATOR [ KULAI ]
Specialisation: Manufacturing/Production Operations
Education Qualification: Primary/ Secondary/ O level
Work Location : Kulai, Johor
Salary Range : RM 1,300.00 – 1,600.00
Posted Date : November 09, 2021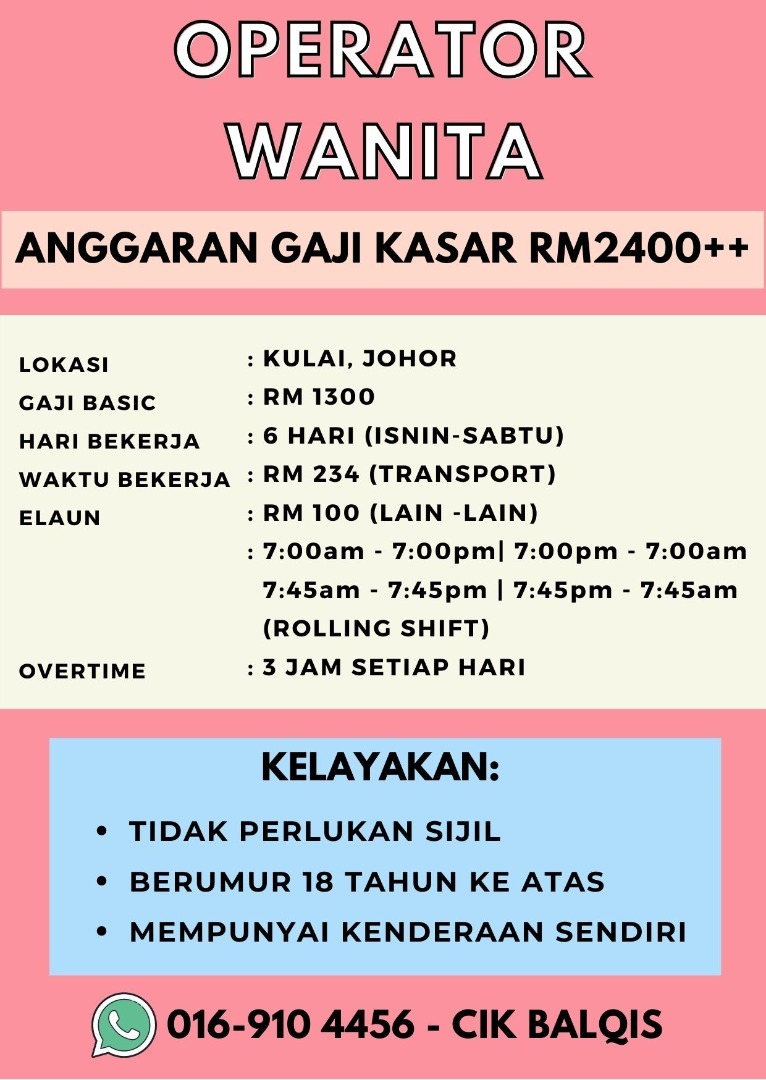 Salary: RM1300 (No Certificate needed)
Allowance:
RM 100 ( other allowance)
RM 234 (Transport allowance)
Benefit: EPF, Socso, AL, MC, Air Conditioning environment.
Working Days: 6 days in a week / 1 day off
Working Hours:

7:00am – 7:00pm
7:45am – 7:45pm
12 hours per day (Rolling shift) plus 3 Hour Overtime
Break Hour: 45 mins and 30 mins (alternate)
Job Summary:
Workers have to be fit and be able to handle and assemble stuffs. Working in air-conditioning environment with full PPE. To achieve daily output of by production per day. Factory product is Electrical Equipment for security purpose.
Kindly contact Ms Balqis for further details at +60 12-591 5453 or forward your resume to [ crcw-recruiter4@cityrecruit.com.my ]